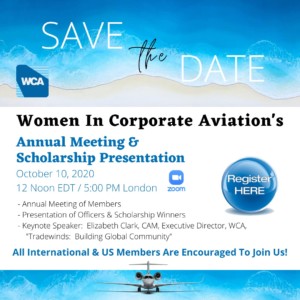 We will hold our annual meeting of members to include our presentation of Officers and Scholarship Winners.
We'll highlight:
– New Opportunities
– New Initiatives
– New Adventures
You'll hear from our Keynote Speaker, Elizabeth Clark, CAM, Executive Director of WCA, speaking on, "Tradewinds: Building New Global Community".
We encourage all International and US members to join us for our virtual annual meeting.
https://us02web.zoom.us/meeting/register/tZYkdOChqTktGtym4486gttE8cz2Edawh3i2