Women in Corporate Aviation, a non-profit 501(c)(3) organization, is a group of aviation professionals, including flight department personnel, FBO managers, writers, students, training center professional and many others who work together to promote opportunities for women in aviation. From our first meeting at the Women in Aviation Conference 1993 to our growing organization today, we have networked and promoted career opportunities in business aviation. We are mentors and role models to the next generation of aviation professionals.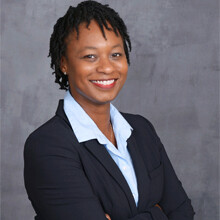 Tanisha Neely, President
president@wca-intl.org
Tanisha Neely is a licensed Aircraft Dispatcher with 10+ years of experience in corporate aircraft operations coupled with 20+ years in Customer Service. She graduated from Texas Southern University with a Bachelor of Science in Aviation Management (2004) and an M.B.A in Business Administration (2013).  She is currently an Operation Manager for the Global Regulatory Services Team at Universal Weather and Aviation, Inc in Houston, Texas.  Tanisha is currently a FAA Licensed Drone Operator with her own company.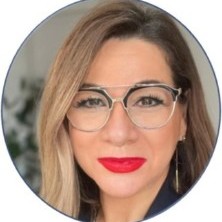 Rucsandra Mihai, Vice President
vicepresident@wca-intl.org
My name is Rucsandra Magdalena Mihai and I am founder of Train Aviation, and a certified International aviation trainer.
I've been working in the airline industry for the last 33 years. I have a bachelor degree in Marketing and Marketing Communication and a master in Management and Business Communication.
I am a former flight attendant, with hands-on experience, who has flown for over 20.000 hours in the air, with a background in commercial and business aviation.
After working in different positions within the airline industry, from the flight attendant, flight instructor, and inflight auditor, corporate flight attendant, I went on to become a recruiter and aviation trainer.
I run a business aviation agency, TRAIN AVIATION, in Bucharest-Romania, where I am conducting training for future corporate flight attendants. We offer services to both candidates seeking for a job, and clients looking to hire the right person. Based on my experience, my passion for aviation, and a strong commitment to my work, I am guiding, motivating, training, and mentoring other people on how to optimise their skills and add significant value to any organisation.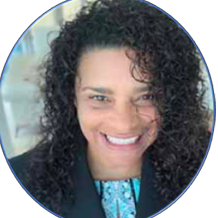 Stacy Everitt, Operations Manager
wcasecretary@wca-intl.org
Stacy is a highly experienced individual in the field of Information Technology, with a remarkable career spanning over 21 years. For more than 8 years, she has served as a Technical Trainer, sharing her vast knowledge and expertise of applications and systems. However, Stacy made a bold decision to pursue her true passion: flying! She is now not only a skilled pilot but also an Owner/Operator of her own aircraft. In addition to her flying endeavors, Stacy dedicates herself to serving as the Operations Manager and Newsletter Editor for Women In Corporate Aviation. Networking and connecting with other professionals in the aviation industry is something she deeply values. Moreover, she eagerly supports those who aspire to build successful careers in this thrilling field. Stacy welcomes the opportunity to connect with you and explore potential collaborations within the aviation industry.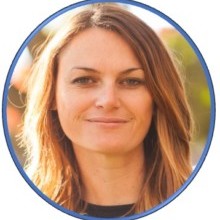 Kristen Stimpert, Treasurer
treasurer@wca-intl.org
Before I began my aviation career I built and operated an event management company in Northern California after obtaining my business degree from Miami University in Ohio.  I ran all aspects of my business and wore many hats including handling all billing, accounting, bookkeeping, sales and event production.  I was inspired by one of your current members, Kim Kissh, to join WCA and would love for the opportunity to be an integral part of your organization utilizing both my business background combined with my current aviation career path.  Although I currently work as a CFI and Assistant General Manager at a large FBO, my goal is to connect with other like minded and driven women in corporate aviation and obtain a position with an incredible company growing my career as a pilot. It would be an honor to serve for WCA and I'm grateful for the consideration.