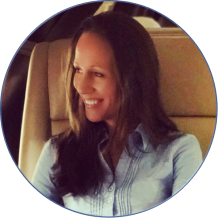 NBAA's 2019 Maintenance Conference is now in session at the Fort Worth Convention Center, Fort Worth, TX, May 7-9, 2019!
Laura Scanlan, WCA's Vice President and Maintenance Director for Executive Jet Management, is at booth #1022!  Come out and connect with Laura!
On the first day of the conference, Laura met a handful of female A&Ps in training. "It's so nice to see their faces light up when they hear I'm in maintenance.  I'm so proud to be a part of WCA and to be able to meet them and support them because of our group. There aren't hundreds of female A&Ps because we are only 2% of all A&Ps, so hundreds aren't there. But … for the few that are there, it means SO very much to see a female face in leadership!
I also know it's not really lucrative for us when there isn't a huge presence, but for female A&Ps, when there are so few and not many places to turn, the presence means so much. I saw that today in leaps and bounds!"   ?
Thank you Laura Scanlan! Without you, we cannot fly; we cannot operate as Aircraft Traffic Controllers and we would not have a need for flight attendants!  Go get 'em Laura!