feel free to call us +91.33.26789234 youremail@yourdomain.com
Volunteer Opportunities Available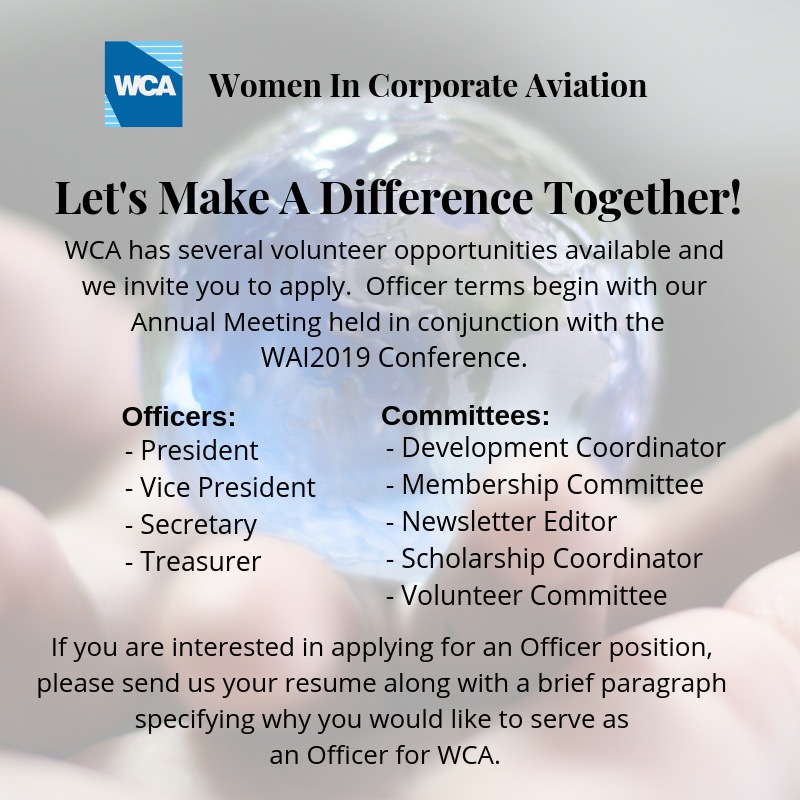 Related Articles
---

Here's a #throwbackthursday of all of our WCA pins from over the years! 25 years of networking, connecting, mentoring,...

Amanda Zeeb

, , News, 0

---

Greetings From Corporate Development By Lisa Lewis WCA would like to take the time to recognize and thank all of...

Amanda Zeeb

, , News, 0

---

Membership – A Message To Our Members By Tracie Carwile Hello!  Have you logged into WCA's website lately?  Have...

Amanda Zeeb

, , News, 0

---

Women in Corporate Aviation was recently awarded the 2018 GuideStar Silver Seal of Transparency. A GuideStar Seal of Transparency...

Stacy Everitt

, , News, 0

---

29th May 2018, Geneva –  The Sapphire Pegasus Awards, presented at EBACE,  is a symbol of gratitude for the superb performance...