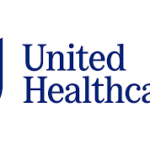 Website UnitedHealth Group
We're creating opportunities in every corner of the health care marketplace to improve lives while we're building careers. At UnitedHealth Group, we support you with the latest tools, advanced training and the combined strength of high caliber co-workers who share your passion, your energy and your commitment to quality. Join us and start doing your life's best work.SM
UnitedHealth Group is a company that's on the rise. We're expanding in multiple directions, across borders and, most of all, in the way we think. Here, innovation isn't about another gadget, it's about transforming the health care industry. Ready to make a difference? Make yourself at home with us and start doing your life's best work.(sm)
Responsible for maintenance on company aircraft with an emphasis on avionics including compliance with all FAA regulations, company policies, maintenance, safety.  Assist with day-to-day maintenance of aviation fleet. Work in concert with pilots, crew and scheduling to ensure department mission to serve enterprise performs at highest level of performance, satisfaction and economics.
Primary Responsibilities:
Inspect and examine aircraft components, including de-icing systems, hydraulic systems and landing gear, for leaks, cracks, breaks or other issues
Read and utilize blueprints, maintenance manuals, ATA codes, illustrated parts catalogs, service bulletins and other maintenance documents to troubleshoot and complete work assignments
Perform work in accordance to all FAA regulations and UnitedHealth Group policies
Perform routine maintenance operations, such as the replacement of power plant and aircraft components
Perform hourly, daily and monthly inspections to check for cracks, oil leaks, burned areas, foreign object damage, warping, distortions, missing segments and wear
Complete all tasks in the allotted time frame and to the quality standards of our company, our customers and the FAA
Promote safety within the workplace by monitoring others and yourself to guarantee all tasks are performed within the SMS guidelines, and communicate with other mechanics and supervisors to coordinate repairs and keep apprised of safety concerns
Order supplies, equipment, materials and parts for repairs and general maintenance
Keep detailed records of the inspections performed, repairs finished, maintenance procedures and ordered parts
Performs assigned and unassigned work to high standards with emphasis on preventative maintenance
Conducts or supervises scheduled and unscheduled maintenance events including post and pre-flight Inspections
Assures proper documentation and recording of all maintenance activities performed on company aircraft
Assures that all personal in-house training requirements are met
Compliance with state, federal, and international regulations for aviation maintenance operations and inspection functions (for example Federal Aviation Administration (FAA) and Occupational Safety and Health Administration (OSHA) requirements); ensuring regulatory changes are incorporated into process and standards
You'll be rewarded and recognized for your performance in an environment that will challenge you and give you clear direction on what it takes to succeed in your role as well as provide development for other roles you may be interested in.
Required Qualifications:
FAA airframe and power plant (A&P) license with no violations
5+ years of experience performing maintenance work on corporate aircraft
Proven background of verifiable practical experience as an active aircraft maintenance technician
Demonstrated knowledge of the FAA Regulations and standards relating to aircraft maintenance
Demonstrated analytical skills with at least a beginner level working knowledge of applications such as Microsoft Windows, Excel, Word, email, and internet websites relevant to A&P work
Ability to work a rotating / flexible schedule varying from week to week
Full COVID-19 vaccination is an essential job function of this role. Candidates located in states that mandate COVID-19 booster doses must also comply with those state requirements. UnitedHealth Group will adhere to all federal, state and local regulations as well as all client requirements and will obtain necessary proof of vaccination, and boosters when applicable, prior to employment to ensure compliance. Candidates must be able to perform all essential job functions with or without reasonable accommodation
Preferred Qualifications:
Experience on Dassault F2000 EASy platform
Experience on Gulfstream 550 & 600 platform
Demonstrated solid teamwork skills
To protect the health and safety of our workforce, patients and communities we serve, UnitedHealth Group and its affiliate companies require all employees to disclose COVID-19 vaccination status prior to beginning employment. In addition, some roles and locations require full COVID-19 vaccination, including boosters, as an essential job function. UnitedHealth Group adheres to all federal, state and local COVID-19 vaccination regulations as well as all client COVID-19 vaccination requirements and will obtain the necessary information from candidates prior to employment to ensure compliance. Candidates must be able to perform all essential job functions with or without reasonable accommodation. Failure to meet the vaccination requirement may result in rescission of an employment offer or termination of employment
Careers at UnitedHealth Group. We have modest goals: Improve the lives of others. Change the landscape of health care forever. Leave the world a better place than we found it. Such aspirations tend to attract a certain type of person. Crazy talented. Compassionate. Driven. To these select few, we offer the global reach, resources and can-do culture of a Fortune 5 company. We provide an environment where you're empowered to be your best. We encourage you to take risks. And we offer a world of rewards and benefits for performance. We believe the most important is the opportunity to do your life's best work.(sm)
Diversity creates a healthier atmosphere: UnitedHealth Group is an Equal Employment Opportunity/Affirmative Action employer and all qualified applicants will receive consideration for employment without regard to race, color, religion, sex, age, national origin, protected veteran status, disability status, sexual orientation, gender identity or expression, marital status, genetic information, or any other characteristic protected by law.
UnitedHealth Group is a drug – free workplace. Candidates are required to pass a drug test before beginning employment.