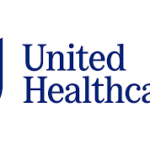 Website UnitedHealth Group
UnitedHealthcare is a company that's on the rise. We're expanding in multiple directions, across borders and, most of all, in the way we think. Here, innovation isn't about another gadget, it's about transforming the health care industry. Ready to make a difference? Make yourself at home with us and start doing your life's best work.(sm)
If you want to achieve more in your mission of health care, you have to be really smart about the business of health care. Challenge yourself, your peers and our industry by shaping what health care looks like and doing your life's best work.
UnitedHealth Group is expanding, and we are in seeking two new professional, motivated, and dynamic pilots to help grow our aviation team. If you have a passion for flying and a desire to deliver the best possible service to passengers, we welcome you to apply. This position is in the Falcon 2000 LXS. We offer a competitive salary and benefits.
Primary Responsibilities:
Conduct assigned flights as PIC or SIC in a safe and efficient manner
Accurately plan flights, accounting for aircraft performance
Weather conditions, delays
Maintain and add to extensive knowledge of Falcon LXS aircraft, the department's Flight Operations Manual, and Federal Aviation Regulations or the regulations of other applicable countries
Stay informed of aviation-industry trends
Ensure the aircraft is stocked and prepared prior to each flight
Complete all post-flight duties including post-flight inspection, maintenance reports, flight logs, and restocking of aircraft
Effectively communicate with high-level executives in a professional manner
Participate in the department's Safety Management System and take an active role supporting open sharing of information on safety issues and submission of hazard reports
Complete required training in a timely manner to include computer-based training
Take on small ancillary non-flying duties as required
Variable schedule with 100% travel. Understand that flexibility in scheduling is a necessary part of corporate aviation. Should be located in a daily commutable distance of St. Paul, MN
Maintain harmony and cohesiveness with other members of the Aviation team
Be able and willing to lift and load passenger bags and other cargo as appropriate
You'll be rewarded and recognized for your performance in an environment that will challenge you and give you clear direction on what it takes to succeed in your role as well as provide development for other roles you may be interested in.
Required Qualifications:
First Class Federal Aviation Administration Medical Certificate and an Airline Transport Pilot Certificate
Minimum of 3,000 total flight hours, including 1,500 hours as Pilot in Command and 1,000 hours multi-engine turbine or jet
Full COVID-19 vaccination is an essential requirement of this role. Candidates located in states that mandate COVID-19 booster doses must also comply with those state requirements. UnitedHealth Group will adhere to all federal, state and local regulations as well as all client requirements and will obtain necessary proof of vaccination, and boosters when applicable, prior to employment to ensure compliance
Candidates for this role should also have a willingness to comply with local and global destination requirements
Preferred Qualifications:
Bachelor's degree
DA-2EASY type rating
Extensive international experience as pilot in command
Prior experience as a corporate aviation pilot
To protect the health and safety of our workforce, patients and communities we serve, UnitedHealth Group and its affiliate companies require all employees to disclose COVID-19 vaccination status prior to beginning employment. In addition, some roles and locations require full COVID-19 vaccination, including boosters, as an essential job function. UnitedHealth Group adheres to all federal, state and local COVID-19 vaccination regulations as well as all client COVID-19 vaccination requirements and will obtain the necessary information from candidates prior to employment to ensure compliance. Candidates must be able to perform all essential job functions with or without reasonable accommodation. Failure to meet the vaccination requirement may result in rescission of an employment offer or termination of employment
Careers with UnitedHealthcare. Let's talk about opportunity. Start with a Fortune 5 organization that's serving more than 85 million people already and building the industry's singular reputation for bold ideas and impeccable execution. Now, add your energy, your passion for excellence, your near-obsession with driving change for the better. Get the picture? UnitedHealthcare is serving employers and individuals, states and communities, military families and veterans wherever they're found across the globe. We bring them the resources of an industry leader and a commitment to improve their lives that's second to none. This is no small opportunity. It's where you can do your life's best work. (sm)
Diversity creates a healthier atmosphere: UnitedHealth Group is an Equal Employment Opportunity/Affirmative Action employer and all qualified applicants will receive consideration for employment without regard to race, color, religion, sex, age, national origin, protected veteran status, disability status, sexual orientation, gender identity or expression, marital status, genetic information, or any other characteristic protected by law.
UnitedHealth Group is a drug – free workplace. Candidates are required to pass a drug test before beginning employment.