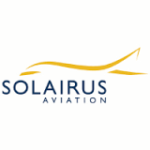 Website Solairus Aviation
Description
Solairus Aviation is seeking a full-time Gulfstream G-IV Captain to join a dynamic Part 91 operation in Ft Lauderdale, FL. The ideal candidate will be a motivated team player who seeks excellence in every aspect of his/her performance. Join a hardworking team that strives to safely and expertly meet the travel needs of our clients while adhering to Solairus' outstanding culture of safety, service, and integrity.
ESSENTIAL RESPONSIBILITIES/DUTIES
Responsible for safe, comfortable, and efficient operation of the Gulfstream G-IV aircraft
Conduct flights in accordance with, but not limited to, the following items:Review the maintenance status of the aircraft
Determine origin, enroute, destination, and alternate weather
Perform a thorough aircraft preflight inspection
Comply with Federal Aviation and host nation regulations, as well as Solairus Aviation policies and procedures
Ensure the safety of all passengers, aircraft, and crew
Complete all flight and trip paperwork in a timely and accurate fashion
Remain flexible, bring a great attitude, and strive to continuously improve
MINIMUM QUALIFICATIONS TO BE CONSIDERED
Total time = 3000 hours
PIC = 1500 hours
PIC MEL  = 1500 hours
Multi – Turbine PIC = 1500 hours
SPECIFIC QUALIFICATIONS / CERTIFICATIONS
Type rated on G-IV or comparable aircraft
First class medical required
Must be able to work on an on-call basis
Must be able to complete ICAO International procedures training annually
Primary residence within a 2 hour drive from KFXE or willing to relocate
Why work with Solairus?
Solairus is a private aviation services company assisting aircraft owners with the safe, reliable, and efficient management and operation of their aircraft. Headquartered in the beautiful California Wine Country, Solairus Aviation is a destination employer offering nationwide operating bases, a stimulating work environment, and an array of modern benefits to employees. From a generous 401K matching structure to employee wellness programs and top-notch health benefits, Solairus firmly believes our team members are our greatest asset and we are committed to providing an exceptional employment experience.
Solairus Aviation embraces diversity and equal opportunity. We are committed to building a team that represents a variety of backgrounds, perspectives, and skills. The more inclusive we are, the better our work will be!