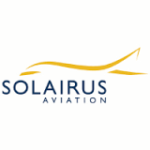 Website Solairus Aviation
Description
DESCRIPTION
Solairus Aviation is searching for a FULL-TIME Client Aviation Manager & Captain to fly a PC12NG in the Eastern Idaho/Western Wyoming region, primarily based at the Driggs, ID (DIJ) airport.
The ideal candidate will need to be a team player while seeking excellence in every aspect of their performance. Join a hardworking team who strive to safely and professionally meet the travel needs of our clients while adhering to Solairus' unique culture of service, safety, and integrity.  Our ideal candidate would live in, or be willing to relocate to, the Eastern Idaho or Western Wyoming area – preferably within a two-hour drive from the Driggs (DIJ) or Idaho Falls (IDA) airports. As a lower priority, we will also consider applicants who live in the regional vicinity (e.g., Salt Lake City and Boise).
In addition to acting as the PIC on many flights, the Client Aviation Manager (CAM) is the liaison between the aircraft Principals (two individuals) and Solairus Aviation. The CAM will oversee aircraft scheduling; maintenance; staffing; and all vendor accounts, activity, and relationships. The CAM will also be responsible for the aircraft budget and monthly reports.
Candidates should have experience that makes them feel comfortable flying the PC12NG (occasional single-pilot ops) throughout the western-region and dealing directly with the aircraft owners and their guests.
Candidates must have experience and knowledge of FAR Part 135 regulations. Part 135 compliance (i.e., training, testing, etc.) will be required for many internal missions. On-call and last-minute 91 and 135 flying is rare and unlikely on this account.
The ideal candidate will have dedicated their career to business/general aviation; have a strong, yet relaxed, work/life integration; and be eager to help and learn. They will have a good attitude, be competent, respectful, personable, and patient. The ideal candidate will have a long-term mindset.
Experience in TYPE is preferred, but not required. Familiar with western-region mountainous airports is a plus (e.g., ASE, JAC, SUN, RIL, etc.).
ESSENTIAL RESPONSIBILITIES/DUTIES
Supervises assigned personnel to ensure compliance with the policies and procedures contained in Solairus, FAA and other Manuals, as well as applicable regulations.
Monitors the personal appearance, dress code, and conduct of all assigned personnel to achieve the highest standards.
Maintains a current read and file of all Solairus Aviation memorandums.
Coordinates, schedules and reviews applicable crew and maintenance personnel training with the appropriate training contractor.
Coordinates all maintenance test, training and other flights not initiated by the client's normal scheduling system.
Develops scheduling procedures with clients to promote reliable, efficient scheduling of aircraft.
Approves and schedules through the flight coordinator Personal Time Off (PTO) for all assigned personnel.
Updates the assigned flight coordinator regarding aircraft schedule changes and other matters that may affect the scheduling of aircraft and crews.
Conducts meetings with all personnel to coordinate activities, identify problems, answer questions, pass information, and promote employee goodwill.
Approves expense accounts for assigned personnel.
Participates in the interview process of all assigned personnel to be employed by the operation.
Solicits the Client Responsible Officer's input and/or approval for all operational, personnel, and administrative issues of a substantive nature; Notifies the applicable Client Responsible Officer of anticipated needs for pilot relief.
Submits written reports as required by the Operations Manuals with copies to the Client Responsible Officer.
Revises all copies of manuals and publications assigned to aircraft.
Maintains a Training Currency and Monthly Flight Time Record on each crewmember assigned to the account in accordance with the procedure detailed in the Solairus FOM.
Ensures timely submission of training records, medicals, and other operations data to flight operations, as required.
Promotes customer goodwill through high quality service and professional demeanor. Promotes the business reputation, the company image and goodwill of SOLAIRUS Aviation.
Actively participates in the Safety Management System (SMS) implementation and initiatives and is familiar with SMS policies and procedures.
MINIMUM QUALIFICATIONS TO BE CONSIDERED
FAA Airline Transport Pilot
First Class Medical
Valid US Passport
A minimum of 1 year as a jet or turbo-prop Captain required
Must be able to work on an on-call basis
Total time = 3000 hours
PIC = 1500 hours
Turbine Engine = 500 hours
Instrument = 200 hours
PREFERED QUALIFICATIONS
A management background with a demonstrated track record of exceptional leadership skill is required to be considered for this position.
NBAA CAM certification or other applicable leadership training is preferred.
Experience in multiple facets of training for flight operations personnel.
Budget development and management experience.
College degree and/or advanced (non-flight) training.
Interpersonal communication skills to coordinate activities, identify problems, answer questions, pass information, and promote department goodwill.
Track record of working in (and contributing to the development of) one or more environments striving to implement and continually extend industry "best practices" in all facets of flight operations.
Proficient in Microsoft products
Proficient with iPad and aviation Applications
PC12NG or similar experience (Honeywell Apex)
Familiar with western-region mountainous airports (e.g., SUN, JAC, ASE, TVL, etc.)
Three years as a jet or turbo-prop Captain with an Air Carrier is preferred
Primary residence near, willing to relocate to, eastern Idaho.
Why work with Solairus?
Solairus is a private aviation services company assisting aircraft owners with the safe, reliable, and efficient management and operation of their aircraft. Headquartered in the beautiful California Wine Country, Solairus Aviation is a destination employer offering nationwide operating bases, a stimulating work environment, and an array of modern benefits to employees. From a generous 401K matching structure to employee wellness programs and top-notch health benefits, Solairus firmly believes our team members are our greatest asset and we are committed to providing an exceptional employment experience.
Solairus Aviation embraces diversity and equal opportunity. We are committed to building a team that represents a variety of backgrounds, perspectives, and skills. The more inclusive we are, the better our work will be!