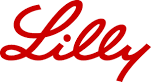 Website Lilly
At Lilly, we unite caring with discovery to make life better for people around the world. We are a global healthcare leader headquartered in Indianapolis, Indiana. Our 35,000 employees around the world work to discover and bring life-changing medicines to those who need them, improve the understanding and management of disease, and give back to our communities through philanthropy and volunteerism. We give our best effort to our work, and we put people first. We're looking for people who are determined to make life better for people around the world.
Position Description:
The Captain/Pilot is responsible for the operation, safety, and security of the aircraft and the safety of all crewmembers and passengers onboard. New hires will be assigned as a First Officer until experience level and performance dictate increased responsibility.
Responsibilities:
Responsibility for operational control.
Responsibility for the security of the aircraft during its operation.
Checking and assessing weather and all applicable NOTAMS. Determining fuel, oil, and oxygen requirements.
Determining that the aircraft weight and balance meets requirements. Ensuring that all flight planning requirements have been met.
Ensuring that the aircraft is airworthy, duly registered, and that all necessary documentation and operational information are carried onboard.
Completing an aircraft preflight inspection as per the aircraft flight manual before each departure. Briefing the passengers in accordance with the requirements specified in this manual.
Operating the aircraft in accordance with all Eli Lilly policies and procedures. Completing all post-flight duties as specified in the company operations manual, recording flight times and aircraft defects.
Completing the trip sheet, Master Document, Maintenance Journey and Technical Log, Gen Dec's, etc.
Participating in the SMS.
Perform any additional duties assigned by the Chief Pilot.
Basic Qualifications:
High School Diploma/GED
FAA Airline Transport Pilot Certificate.
FAA 1st class medical certificate.
FCC Restricted Radiotelephone Operator Permit.
Minimum of 1500 hours total flight time
Minimum of 500 hours Pilot in Command (PIC)
Minimum of 500 hours Multiengine
Minimum 250 hours Turbine/Jet (multi crew)
Additional Skills/Preferences:
Bachelor's degree preferred.
Additional Information:
Must be able to travel internationally and hold a valid passport
Eli Lilly and Company, Lilly USA, LLC and our wholly owned subsidiaries (collectively "Lilly") are committed to help individuals with disabilities to participate in the workforce and ensure equal opportunity to compete for jobs. If you require an accommodation to submit a resume for positions at Lilly, please email Lilly Human Resources ( Lilly_Recruiting_Compliance@lists.lilly.com ) for further assistance. Please note This email address is intended for use only to request an accommodation as part of the application process. Any other correspondence will not receive a response.
Lilly is an EEO/Affirmative Action Employer and does not discriminate on the basis of age, race, color, religion, gender, sexual orientation, gender identity, gender expression, national origin, protected veteran status, disability or any other legally protected status.
Our employee resource groups (ERGs) offer strong support networks for their members and help our company develop talented individuals for future leadership roles. Our current groups include: Africa, Middle East, Central Asia Network, African American Network, Chinese Culture Network, Early Career Professionals, Japanese International Leadership Network (JILN), Lilly India Network, Organization of Latinos at Lilly, PRIDE (LGBTQ + Allies), Veterans Leadership Network, Women's Network, Working and Living with Disabilities. Learn more about all of our groups.
As a condition of employment with Eli Lilly and Company and its subsidiaries in the United States and Puerto Rico, you must be fully COVID-19 vaccinated and provide proof of vaccination satisfactory to the company (subject to applicable law).
#WeAreLilly