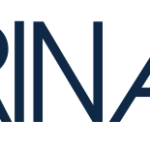 Website Erin Air, Inc
A little bit of luxury meets a whole lot of family fun!
We're offering $15,000 signing bonus for WYVERN rated PIC on the Citation X and salary range of $120,000-$160,000 DOE
As a Pilot in Command you will…be responsible for performing duties as a Part135 aircraft pilot in a safe and efficient manner. (A current list of our aircraft can be found on our website at erinair.com)
You will succeed in this role if you…have an unwavering passion for flying and the desire to share your passion with our clients. We strive to create an environment where our pilots can live a well balanced lifestyle based in the Seattle Area while being able to fly extremely beautiful aircraft to destinations throughout the United States, Mexico, and Canada.
We require that you…have strong customer service skills and the ability to communicate across various levels internally and most importantly externally with our clients and vendors who we partner with to execute our missions. We require that you have a high level of attention to detail and must be able to maintain organization within an environment that requires flexibility to adapt to the demands of private jet charter operations. While previous Part 135 experience is preferred, it is not a requirement.
Your role as a PIC specifically requires that you:
Comply with schedules and other directives governing aircraft
Ensure the safety of all passengers, aircraft, and crew
Ensure pre-flight inspections are performed, and the jet is prepared for flight
Study weather conditions at destination, enroute, alternate, and departure points
Prepare and file flight plans as needed
Review and calculate aircraft weight and balance, fuel on board, and performance charts
Make decisions to start, delay or cancel flights or deviate from the planned route or destination when necessary
Assist in the maintenance, cleaning, and storage of company aircraft
Follow all safety rules and regulations while performing work assignments and adhere to all policies and procedures as specified in company manuals and as directed in the employee handbook
Proactively seek and participate in company-sponsored trainings to develop and advance knowledge base and skill set
Maintain a positive and professional working relationship with peers, management, and support resources, with a constant commitment to teamwork and exemplary customer service
Accurately complete all trip paperwork according to company procedures
Perform other duties as assigned by management professionally and efficiently
Requirements
FAA Airline Transport Pilot (ATP) Certificate
Total time in all aircraft = 3500 hours/3000 hours as PIC
Multi-engine time = 3000 hours/2000 hours as PIC
Total Turbine time = 1750 hours preferred
Type rated on Citation X
Total time in airplane type = 200 hours/100 hours as PIC
Valid First Class Medical Certificate