 Website Coca-Cola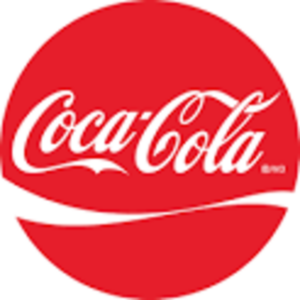 Charlotte, NC, US, 28216
Requisition ID: 141614
Posting Locations: Charlotte
Pay Range: $32.00 – $40.00, depending on experience
Rate Frequency: Hourly
Our Secret Ingredient is our Teammates.
We offer great rewards, competitive pay, career advancement and growth opportunities.
Full Time Teammates are also eligible for:
Paid Training
Paid Time Off plus paid holidays
401(k) with Company matching on a dollar-for-dollar basis
Employee Stock Purchase Plan (ESPP)
Group Health Insurance – Medical, Dental, Vision & Disability
Basic and Supplemental Life Insurance
Refresh and Grow your Career with Us!
Job Overview
The Aircraft Maintenance Technician will complete inspections, standards, methods, and procedures according to applicable CFRs, manufacturer recommendations, and corporate policies; provide a clean, safe, and effective work environment in support of flight operations work under deadlines to inspect and maintain aircraft following FAA regulations and standards; ensure the aircraft is in top working order by identifying and repairing any problems before it leaves the ground. This role will maintain compliance to established standards in resolving aircraft discrepancies to return quickly to flight status; maintain and service aircraft assemblies; perform work safely and efficiently to deliver quality.
Duties & Responsibilities
Execute aircraft and aviation maintenance as per timelines established by the company, manufacturer, FAA quality standards, including inspecting, testing, troubleshooting, and repairing aircraft and engine mechanical, hydraulic, and electrical systems
Perform aircraft pre-flight and servicing needs, including maintenance of aircraft components such as engine, airframe, and flight control surfaces
Maintain ground support equipment and tooling while adhering to established operating procedures
Assist flights crews with passenger service needs, including supporting crew and passengers' departure, and arrival as well as baggage handling operations
Accompany aircraft to third-party service facilities to ensure the execution of the orderly activity and safe movement, including fueling and arrival and departures, as well as to conduct ground operations of aviation maintenance and perform routine inspections and administrative responsibilities
Participate in the safety management system, attend training and industry development events to remain abreast of current industry and safety and operational-related knowledge
Knowledge, Skills, & Abilities
Ability to read, analyze and understand complex diagrams and maintenance instructions

Strong knowledge of aircraft systems

Attention to detail

Strong record-keeping skills

Continuous improvement and safety-focused mindset
Minimum Qualifications
2 years of education beyond high school in college or technical school
Knowledge acquired through 3-5 years of work experience
Preferred Qualifications
Aircraft Technical school or Associates Degree
FAA Airframe and Powerplant license
Inspection Authorization
Work Environment
Work environment will vary
Coca-Cola Consolidated, Inc. is an Equal Opportunity Employer.  Coca-Cola Consolidated, Inc. also participates in E-Verify and will provide the federal government with your Form I-9 information to confirm that you are authorized to work in the U.S.