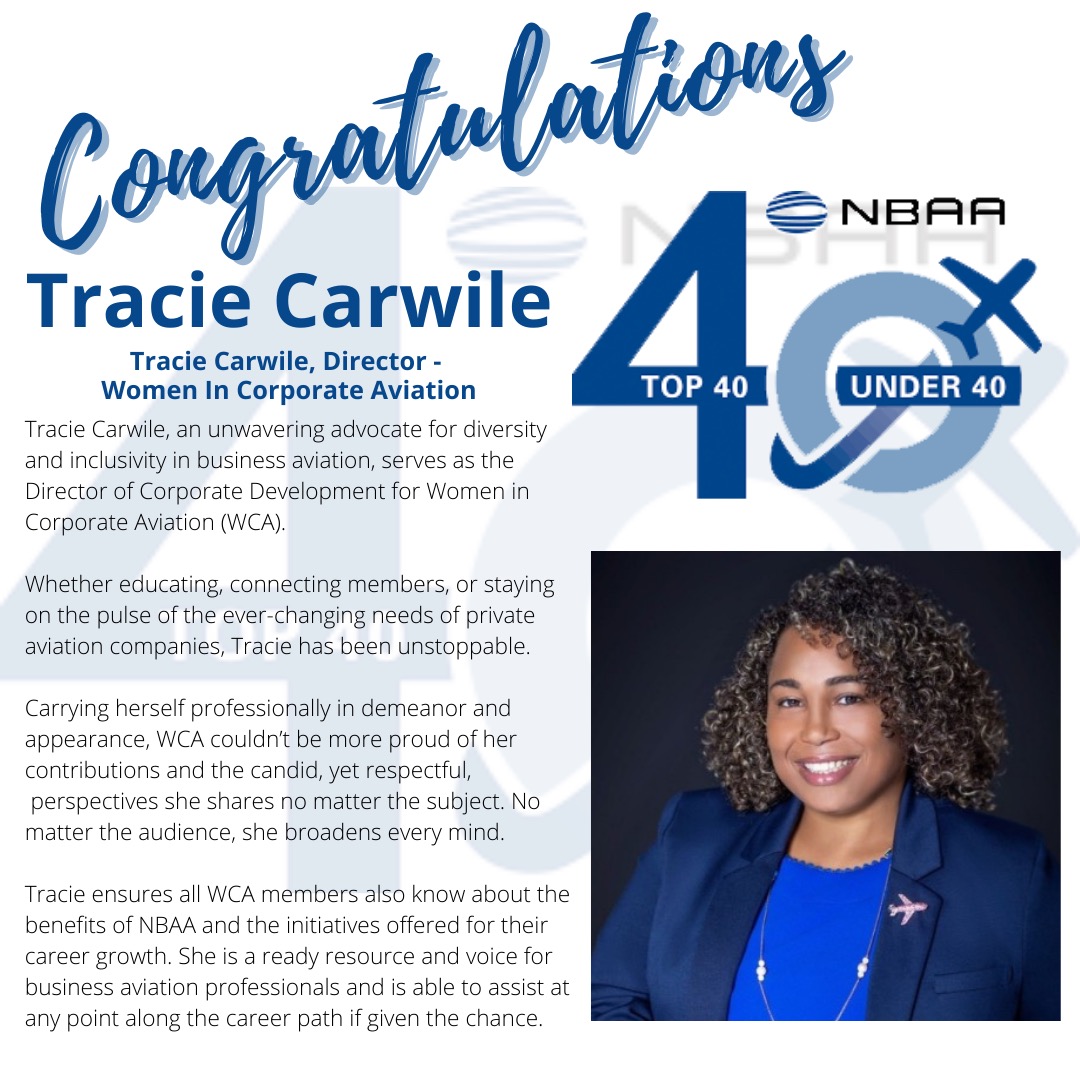 Tracie Carwile – Membership Coordinator
With 12 years general aviation experience working with one of the largest private companies in the industry, Universal Weather and Aviation, Inc, Tracie embodies the knowledge and courage to solve most complex missions you will face on the ground – anywhere in the world.
Throughout her time as Security Department lead, she oversaw tens of thousands of international and domestic missions in high volume countries as well as those severely underdeveloped. In the past, she has helped flight departments with their Security manuals and risk analysis procedures and often provide on-site risk mitigation training for Crew, F/A, and Passengers traveling away from their home base.
Tracie's aviation career also includes significant time learning and growing as a Senior Client Relations Specialist and New Business Development, Sales for Jet-A Fuel.
In the course of the last 2 years, she has had the privilege to cultivate her entrepreneurial spirit while helping start & lead a new type of chauffeured ground transportation company – Universal Private Transport (UPT).