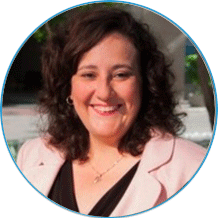 Lisa Musante – Corporate Development
With over 20 years in the aviation industry, Lisa currently is the Manager, Brand Standards for Signature Flight Support. In her role, she is responsible for leading the refinement of the company's brand standards, its audit and compliance process to ensure the delivery of a consistent brand experience across Signature's global network.  Previous roles at Signature include: Regional Customer Experience Manager and Marketing Communications Manager.  Prior to working at Signature, Lisa was the Corporate Communications Manager at NetJets, Inc.
Lisa has a Master's degree in Strategic Communications from Seton Hall University and a Bachelor's degree in Business Administration from Thomas Edison State College. She also is a Certified Trade Show Marketer, Gold level.
She is a member of the following associations: National Business Aviation Association (NBAA), Chicago Business Aviation Association (CBAA), Women in Aviation International (WAI) and Women in Corporate Aviation (WCA).