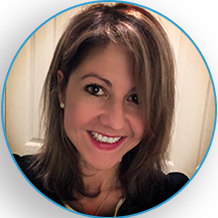 Brenda Miles – Corporate Development
Brenda Miles is a Director of WCA and was our previous President. Brenda graduated from Embry-Riddle Aeronautical University with a Bachelor of Science in Aeronautical Studies and Aviation Management, as well as an Associates in Science in Aviation Business Administration. She also attended Darden Graduate School of Business Administration for Executive Management Leadership Training, and the University of Georgia for Market Research. She is currently employed as the Director-Worldwide Sales & Marketing for SIMCOM Aviation Training. She was previously employed by FlightSafety International where she served as the Product Director-Team Sikorsky & Piaggio Aero responsible for defining the overall marketing strategy for these product lines for FlightSafety International.
Achievements
Selected & Successfully Completed the 1st Senior Leadership Training for FlightSafety International
Bilingual: Fluent English/Spanish
Private Pilot
Aviation Affiliations:
Atlanta Aero Club
Women in Aviation International
Georgia Business Aviation Association
Atlanta Aviation Professionals
Something most people would not expect Brenda to have done is skydived and bungee jumped! She would consider skydiving again, but definitely not bungee jumping!