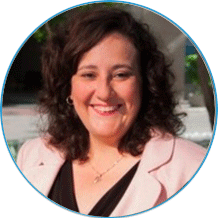 Lisa Musante – Corporate Development
With over 16 years in the aviation industry, Lisa currently is the Marketing Manager for Signature Flight Support Corporation, a BBA Aviation Company. In her role, she is responsible for planning, organizing and managing the company's trade shows, corporate meetings, customer events and sponsorships. She also is responsible for their website, social media and other marketing communications strategies for the company and its brands. Previously, she was the Corporate Communications Manager at NetJets, Inc.
Lisa has a Master's degree in Strategic Communications from Seton Hall University and a Bachelor's degree in Business Administration from Thomas Edison State College. She also is a Certified Trade Show Marketer, Bronze level.
She is a member of the following associations: Aircraft Owners & Pilots Association (AOPA), Experimental Aircraft Association (EAA), National Business Aviation Association (NBAA), Public Relations Society of America (PRSA), Women in Aviation International (WAI) and Women in Corporate Aviation (WCA).