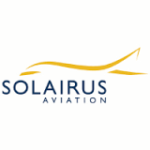 Website Solairus Aviation
Description
Solairus Aviation is looking for a full-time flight attendant to join an operation based in the Northern San Francisco Bay Area. The ideal candidate will be a team player that is flexible and willing to take on additional responsibilities to provide a superior level of service to the passengers 24/7. Culinary experience and a passion for food a plus.
ESSENTIAL DUTIES AND RESPONSIBILITIES:
Provide a high level of service to the client while ensuring the safety and comfort of each aircraft passenger during flight.
Explain use of safety equipment in addition to serving food and beverages
Direct and assist passengers in the event of an emergency.
Verify that first aid kits and other emergency equipment, including fire extinguishers and oxygen bottles, are in working order.
Secure the cabin – adhering to federal regulations prior to take-off and landing.
Administer basic first aid to passengers in distress. ie: CPR, AED, First Aid
Reassure passengers when situations such as turbulence are encountered.
Greet passengers and assist with their personal belongings.
Assist passengers while entering or disembarking the aircraft.
Perform preflight briefings
Check to ensure that food, beverages, blankets/bedding, reading material, emergency equipment, and other supplies are on board and are in adequate supply for the trip and amount of passengers
Facilitate and manage passenger's requests for food and drinks
Shop for any/all items the passengers have specially requested to be on board for their flight following procurement guidelines put forth by Client Aviation Manager
Prep and prepare food for passengers and crew
Inspect, clean and stock the cabin, galley, lavatories, and flight deck after every leg
Ensure that the aircraft is ALWAYS prepared for a flight: cleaned and stocked
Complete pre-flight, in-flight and post flight paperwork
Conduct periodic trips through the cabin to ensure passenger comfort, and maintain cabin cleanliness
Operate audio and video systems.
REQUIRED KNOWLEDGE, SKILLS & ABILITIES:
Knowledge of Federal Aviation Regulations
First Aid Training Certification
5+ years of experience as a Corporate Flight Attendant
Flight attendant specific training from FlightSafety, FACTs or similar is preferred. Annual recurrent training is required. Candidates without formal flight attendant training may be considered based on other qualification but must attend initial flight attendant training course prior to flight assignment. Preference shown to candidates who have completed FlightSafety, FACTs or similar training within the past 12 months.
Must be technologically savvy
Flexibility and patience a must
Excellent Interpersonal and Customer Service Skills
College degree preferred
Experience with small children preferred
Culinary Skills
Able to manage a constantly changing schedule and late night flights
Available to fly on short notice (2-3 hour response if on standby)
Unrestricted ability to travel worldwide (consider health and visa status)
Operation of all features of the Cabin Management Systems
Operation of all galley equipment
Operation of all cabin features, to include berthing seats and configuring the divan into a bed.
Why work with Solairus?
Solairus is a private aviation services company assisting aircraft owners with the safe, reliable, and efficient management and operation of their aircraft. Headquartered in the beautiful California Wine Country, Solairus Aviation is a destination employer offering nationwide operating bases, a stimulating work environment, and an array of modern benefits to employees. From a generous 401K matching structure to employee wellness programs and top-notch health benefits, Solairus firmly believes our team members are our greatest asset and we are committed to providing an exceptional employment experience.