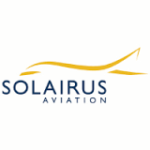 Website Solairus Aviation
Description
This position is responsible for the overall accounting functions for assigned corporate aircraft and the compiling, preparing and sending the month-end statements and reports to aircraft owners.  This is a Work from Home position.
Essential Functions:
Handle all aspects associated with the compiling, preparing and sending a monthly aircraft financial operating statement.  Those tasks include the following:
Audit and review approvals for vendor invoices and employee expenses
Accurately code vendor invoices to account and department expenditure types,
Correspond with crew and vendors and respond to any AP related inquiries in a timely and professional manner
Collaborate with AP Specialists to meet all deadlines
Daily maintenance and reconciliation of client bank account spreadsheet.
Enter and upload invoices into our accounting system (Oracle Fusion)
Flag and clarify any unusual or questionable invoice items
Generate monthly statement and reports for aircraft owner
Initiate appropriate invoice approval process and attach proper documentation
Maintain accuracy for AP Aging for assigned aircraft
Prepare and process vendor payments via ACH and checks
Reconciliation of assigned vendor statements, research and resolve discrepancies.
Upload reports and data to the Client Portal
Other duties as assigned by department.
Participate in process improvement and automation initiatives
Education and Experience:
Five plus years of general Accounting experience
Two plus years of Accounting experience working for a corporate aircraft management company or flight department
Associates Degree in Finance or Accounting preferred.
Knowledge and Skills/Technology Used:
Highly detail oriented; ability to meet deadlines and possess effective problem-solving skills
Must be flexible and can adapt to changes in a growing company
Excellent communication and interpersonal skills
Ability to operate independently with minimal supervision
Proficient in Microsoft Office and 10-key by touch
Must have strong work ethics, be reliable, and have a professional and positive attitude.
Why work with Solairus?
Solairus is a private aviation services company assisting aircraft owners with the safe, reliable, and efficient management and operation of their aircraft. Headquartered in the beautiful California Wine Country, Solairus Aviation is a destination employer offering nationwide operating bases, a stimulating work environment, and an array of modern benefits to employees. From a generous 401K matching structure to employee wellness programs and top-notch health benefits, Solairus firmly believes our team members are our greatest asset and we are committed to providing an exceptional employment experience.