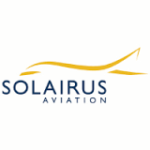 Website Solairus Aviation
Description
Title: IT Support Specialist
Reports to: Director of IT Support
Hours: 8:00am – 5:00pm Monday – Friday – Base Location – Remote Hybrid in Purchase, NY and Home Based.
We are looking for a well-rounded and flexible individual to add to our support team. We are looking for someone with strong IT and problem-solving skills who enjoys helping others and the organization with a wide variety of IT support needs. This is an entry-level position and is an ideal role for someone with a strong interest and ability to learn new technologies and quickly apply them.
Responsibilities:
Supporting the day-to-day operations of our organization
New hire onboarding and off-boarding
Account provisioning and de-provisioning
Troubleshoot laptops and desktops; remotely and onsite
Troubleshooting iPads, iPhones, Android phones, and other mobile equipment
Develop skills and expertise with new technology, software, and hardware in a dynamic environment
Collaborate with the Director of IT Support on long-term projects (i.e., upgrades, hardware changes), as well as with other IT members on broad IT projects
Comprehend and apply technical information, and present it to others in a non-technical manner
Other duties as assigned
Qualifications and Requirements:
Personable, professional demeanor
Resourcefulness and problem-solving aptitude
Knowledge of current technologies in the IT world
Ability to work under pressure with interruptions and challenging deadlines
Demonstrated experience working in a team setting and solving problems collaboratively
Excellent communication with strong written, verbal, and interpersonal skills, combined with a genuine interest in helping others with their technology needs
Ability to work with all levels of the organization
Strong organizational and prioritizing skills with an ability to take ownership of assigned projects and perform the necessary research and testing with minimal supervision
Rotating weekend on-call schedule with other IT Specialists
Physical requirements: Lifting, bending, moving computers, monitors, printers, and other related equipment as needed
Preferred:
Demonstrate a strong aptitude for learning and operating technology systems.
Experience with Microsoft products like Exchange, Active Directory, Teams, Outlook, Excel, etc.…
Experience/knowledge of Office 365, CRM, Okta, and other SaaS/Cloud-based applications
Professional certification (e.g., CompTIA, Microsoft, Azure)
Experience in a technical system support role.
Experience with Windows 10
Why work with Solairus?
Solairus is a private aviation services company assisting aircraft owners with the safe, reliable, and efficient management and operation of their aircraft. Headquartered in the beautiful California Wine Country, Solairus Aviation is a destination employer offering nationwide operating bases, a stimulating work environment, and an array of modern benefits to employees. From a generous 401K matching structure to employee wellness programs and top-notch health benefits, Solairus firmly believes our team members are our greatest asset and we are committed to providing an exceptional employment experience.
Solairus Aviation embraces diversity and equal opportunity. We are committed to building a team that represents a variety of backgrounds, perspectives, and skills. The more inclusive we are, the better our work will be!