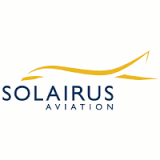 Description
Solairus Aviation is seeking a Maintenance Coordinator.  Maintenance Operations Coordinator works with the Manager of Maintenance Operations or his delegate to ensure company procedures and policies are followed during aircraft maintenance operations.

ESSENTIAL RESPONSIBILITIES INCLUDING BUT NOT LIMITED TO:
Ensures company base aircraft are maintained in accordance with the Company Manual, FAR's and Part 135 regulations.
Coordinates and schedules company aircraft to include routine maintenance and required inspections.
Audits return to service paperwork, and maintenance tracking updates.
Monitors and updates Maintenance Tracking Programs.
Audits aircraft maintenance, inspection and repair for correct work scope, qualified personnel, proper tooling and appropriate equipment.
Other duties as assigned
MINIMUM QUALIFICATIONS:
High School Diploma/GED
FAA Airframe and Powerplant License is required
Related Part 135 experience is preferred
Proficient in Microsoft Office Suite and Adobe Acrobat
Must be reliable, motivated, and able to work independently
---
Why work with Solairus?
 Solairus is a private aviation services company assisting aircraft owners with the safe, reliable, and efficient management and operation of their aircraft. Headquartered in the beautiful California Wine Country, Solairus Aviation is a destination employer offering nationwide operating bases, a stimulating work environment, and an array of modern benefits to employees. From a generous 401K matching structure to employee wellness programs and top-notch health benefits, Solairus firmly believes our team members are our greatest asset and we are committed to providing an exceptional employment experience.

Salary: $70,000 – $90,000

Solairus Aviation embraces diversity and equal opportunity. We are committed to building a team that represents a variety of backgrounds, perspectives, and skills. The more inclusive we are, the better our work will be!