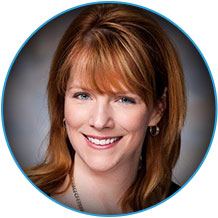 Dawn Rogers – General Counsel
Dawn Rogers has 18 years of legal experience in aviation. She has represented private and business aircraft owners and operators in a wide range of business transactions and compliance activities, and has significant experience practicing in-house for aircraft OEMs.
Dawn currently works for Spirit AeroSystems, Inc., a large aerostructures manufacturer. Dawn started her aviation career at Bombardier Learjet, then served as Senior Counsel at Hawker Beechcraft Corporation and later as Assistant General Counsel for Cessna Aircraft Company. Immediately previous to her current position, she worked for Jackson & Wade in private practice. Dawn's background includes support of OEM operations, customer programs, certification and regulatory support, aircraft-related transactions, and flight operations compliance.
Dawn earned her law degree cum laude from Washburn University School of Law. Dawn landed in Wichita to work for Koch Industries but soon developed a passion for aviation and life in the Air Capital. Dawn is an instrument rated private pilot, and in her spare time enjoys flying her Boeing Stearman PT-17 and working on her commercial pilot certification.